Find inspiration for your type of event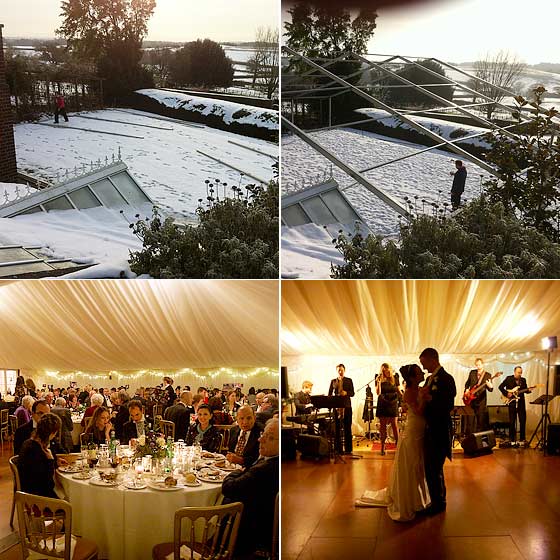 ▶
Marquee in the snow
Snow need not rule out the option of a marquee. The winter marquee wedding in this photo was erected during the snowy winter of 2010/11. The snow covering, as the photo shows, was quite thick.
And yet the final result was as cosy and beautiful as could be desired.
Contact us to find out more about a marquee like this.