County Marquees in Witney
County Marquees has supplied marquees to Witney and the surrounding Oxfordshire area for over 25 years.
Flowery interior for a winter party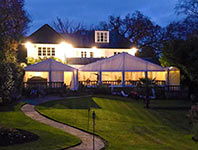 Frame marquee attached to a house
Lighting is a very important part of the overall marquee look. Nothing creates the desired atmosphere quicker and more effectively than the creative use of lighting. That is why we at County Marquees have over the years invested in a huge and diverse range of lighting. We have candelabra or chandeliers for up above, festoon or fairy looms for up and over, LED uplighters for colour and variety, truss lighting for the party effect and so on. So whichever type of marquee you choose - framed, traditional style, stretch, chinese hat - remember to discuss the lighting
Our brilliant team is frequently complimented on their expertise, good nature and hard work. Check our our gallery see some of our previous work, or see our real examples page to get inspiration for your next event.
For information on pricing, see our pricing page or to get a rough estimate of how much your dream marquee may cost, get a quick online quote.
Please contact us if you would like to find out more.
Glamorous traditional marquee at night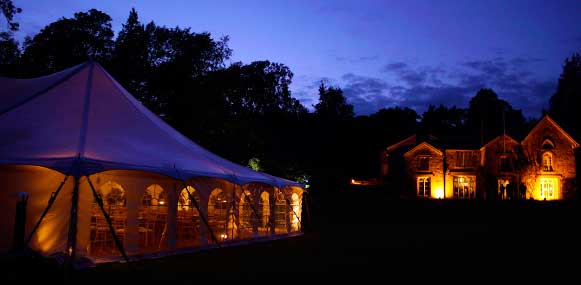 Illuminated traditional style marquee in a large Oxfordshire garden.
Local praise
Can I just say again you are all fab
June 2013
by
Party giver
Abingdon
Oxfordshire
business
Can I just say again you are all fab. So impressed with everything; your team were charming and helpful and we will definitely use you again.
Local resources
Marquee venues in Oxfordshire
We maintain a list of marquee venues in Oxfordshire for customers' convenience. These are not recommendations, simply for your information.
What next?
Have a look
Marquee gallery
Marquees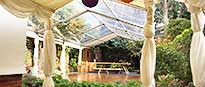 Which type suits you?
Get in touch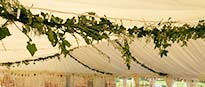 Contact us
We cover the Witney area