Find inspiration for your type of event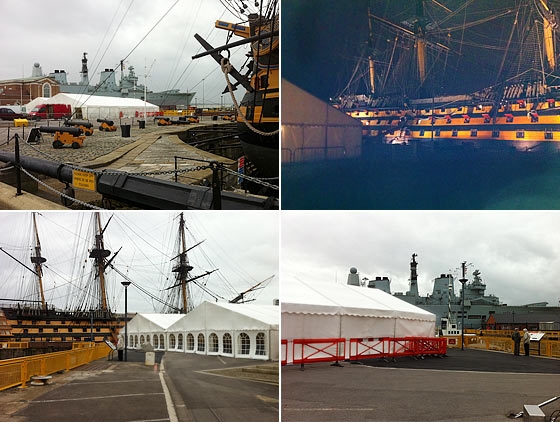 ▶
Decommissioning the Ark Royal
We were honoured to be selected to put up the marquees for the event that marked the decommissioning of HMS Ark Royal, the navy's flagship aircraft carrier.
The photos show our marquees at Portsmouth docks against the grey bulk of the Ark Royal and the historic silhouette of Nelson's flagship, the Victory.
If you are interested in the Ark Royal, here is a potted history from the Telegraph.
Contact us to find out more about a marquee like this.