Find inspiration for your type of event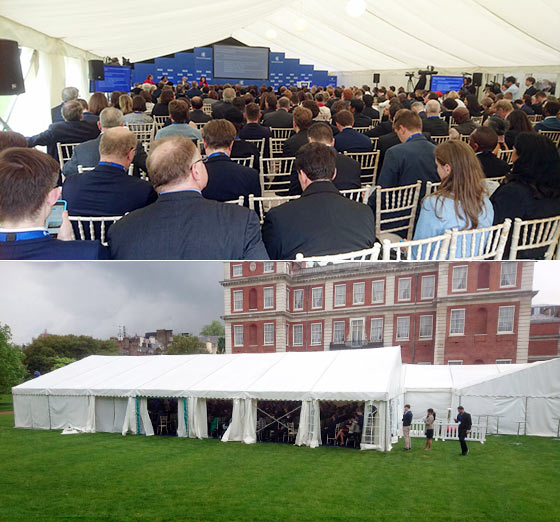 ▶
Conference Marquee
The Commonwealth Secretariat's conference at Marlborough House London – Tackling Corruption Together – brought global leaders from civil society, business and government together to champion the fight against corruption.
The marquee set-up called for three tents: one large one with all the audio-visual equipment for the conference; a second tent to hold an exhibition accompanying the conference; and a third for catering.
Contact us to find out more about a marquee like this.