Find inspiration for your type of event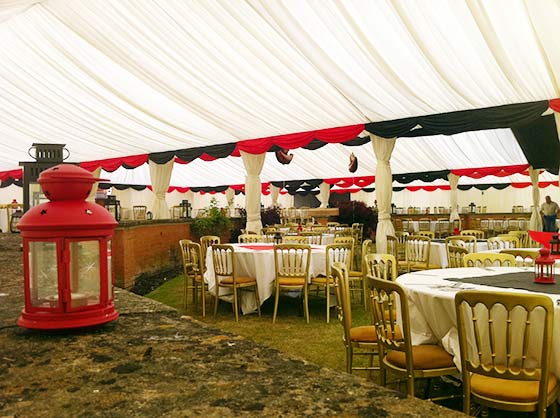 ▶
Pirate themed corporate marquee event
Marquees for a large pirate-themed marquee event for the army.
The layout called for several marquees with a main split level marquee. Extra length in the legs of the marquee allowed it to span the different levels.
Unusually, grass and path served as the tent floor which worked well with the rugged pirate theme.
Contact us to find out more about a marquee like this.