Find inspiration for your type of event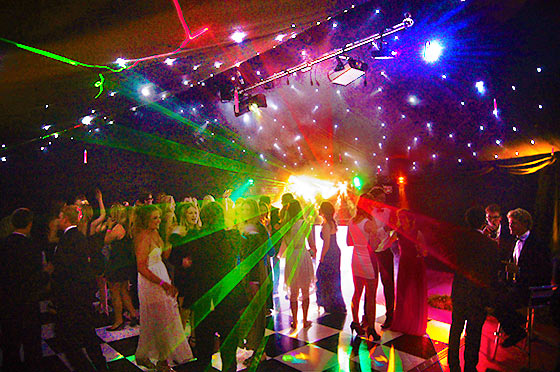 ▶
Disco marquee
The vibrant atmosphere for this disco marquee came from laser lighting, a starcloth ceiling and a black and white dance floor - and of course a cluster of excited eighteen year olds.
This disco was one section of a larger tent set up that spanned two levels of a garden. The dining area occupied the upper level and the dancing section was down a few steps on the lower level.
View a case study of this event.
Contact us to find out more about a marquee like this.